20 Jan

Recycling Scrap Steel in Forest Park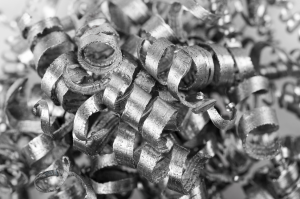 Essentially any type of metal can be recycled. However, the type of metal that is recycled most often is steel. Because steel loses none of its value after being put through the recycling process, it is used in many different products. As a result, we come in contact with steel items regularly in our daily lives.
Looking to learn a little more about the recycling of scrap steel in Forest Park, Illinois? If so, you're in the right place. Below, we're going to discuss everything there is to know about the topic.
Common Examples of Recycled Steels
There are recyclable steel items just about everywhere you turn. Some of the most commonly recycled steel items include the following.
Work Tools
Do you have any old hammers, wrenches, ratchets, screwdrivers, or other types of work tools in your possession? If so, then you have steel items that can be recycled.
Almost all work tools are made out of steel of some kind. If you're trying to get them off your hands, you can trade them into a recycling center for compensation.
Cutlery
Most kitchens are filled with steel items. One of the most commonly recycled steel items is cutlery. Knives, forks, spoons, and other table utensils are often made out of dense steel and are always accepted at metal recycling centers.
Furniture
While not all furniture is made out of steel, a good deal of it is. Recliners, couches, end tables, kitchen tables, and a variety of other furniture pieces all may contain steel.
Car Components
Modern cars are filled with steel. Steel is used for the outer trim on cars, in cars' exhaust systems, in head gaskets, in windshield wipers, and more. All of these components (and more) are recyclable.
Industrial Equipment
Many industrial workplaces contain tons of steel items, all of which can be recycled. These items include pipes, pumps, and cleaning implements, to name just a few.
Is Steel Commonly Recycled?
Steel is the most recycled material on the planet. As of 2014, its total recycling rate was around 86%.
The reason for this? Steel is used in many different things and it loses none of its value after being put through the recycling process.
Because the recycling rate of steel is so high, it is not necessary to manufacture new steel. The steel that is in existence now can be utilized in its recycled state over and over again to make car components, industrial equipment, cutlery, and a wide variety of other items.
How Much Money Can You Get for Steel Scrap?
Unfortunately, because it's so commonly recycled, and because it loses none of its value when recycled, steel scrap is not paid a premium compared to other metals. However, this doesn't mean that it shouldn't be recycled.
Because steel is so common, it's very easy to find. This means you can gather a significant amount steel items and trade it in for a nice amount of cash at a steel recycling center.
At the present time, steel can be traded in for between $0.06 and $0.12 per pound. This figure will fluctuate over time, but is a good ballpark number to keep in mind.
Looking to Recycle Steel in Forest Park?
If you have steel items in your possession and you're no longer in need of them, you should consider recycling them. Are you interested in recycling steel in Forest Park, Illinois? If so, Central Metal Recycling has you covered.
We accept all steel items, both small and large. Regardless of the size and amount of your steel submission, we will pay you.
Contact us now to start the recycling process!